Sales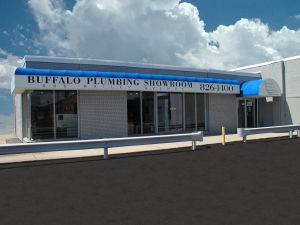 Erb Company's sales force consists of 6 outside sales representatives, 8 inside sales representatives, and 3 Showroom consultants. The outside team travels on the road to give immediate personal service to their accounts. On the sales floor in Buffalo, the inside sales staff handles incoming calls for quotes and information, readying materials for pickup at the Will Call counter, or for delivery by the fleet of trucks.
The Buffalo Plumbing Showroom, Erb Company's outlet for decorative plumbing products, is located around the corner from 1400 Seneca Street at 600 Bailey Avenue near Clinton. Customers can work on their dream kitchen or bath design with one of our talented plumbing and design Consultants. The Showroom is an excellent resource for faucets and fixtures from dozens of high-end manufacturers. The displays and vignettes are designed to inspire customers in making their selections, and the Consultants work cooperatively with the Contractor and the Client to make sure each job runs smoothly.
Use the link at the bottom right to access the Buffalo Plumbing Showroom online catalog website.