Values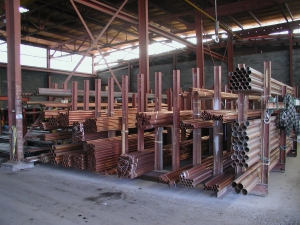 It is Erb Company's belief that a large part of giving good service is having plenty of inventory, so maintenance of in-stock supplies and constant additions of new items is second to none. It is a top priority to have what you want on hand, when you need it, because if you save the time and inconvenience of having to place a special order when you are in the middle of a project, it is hoped that you will make Erb Company your go-to supplier whenever possible.
From a diverse warehouse inventory of over 16,000 products from hundreds of manufacturers, Erb Company's customers currently enjoy an immediate 98% fill rate on orders, and items are received at the job site quickly, with next day delivery throughout Western New York, the Southern Tier, Northern Pennsylvania, and Rochester.
Another important part of servicing and satisfying customers' needs is the value placed on regular product training of sales staff. Many of the sales people have decades of experience, plus ongoing training from manufacturer's reps brings them up to date on the constant flow of new products and technologies that enter the marketplace. It is never forgotten that the purpose of all training efforts is to make each job easier, faster, and more profitable for the professional in the field.
And training doesn't end with Erb Company's own staff. Whenever there is a chance to present you, the technician, with innovative new products and methods in the industry, you are welcome to take full advantage of frequent training events, created especially to help you enhance profits and tap into emerging opportunities.